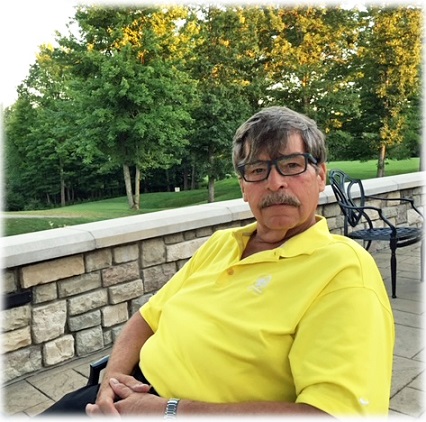 Stephen Ferris Lange
December 22, 1946 - July 21, 2022
Stephen Ferris Lange, age 75 of Northville, passed away July 21, 2022. He was born on December 22, 1946 in Paterson, NJ to Alfred and Virginia Lange.
Mainly raised in Ridgewood, NJ, his family moved to Columbia, CT when he was 15. Steve graduated from Windham High School and went on to study at The Lowell Technological Institute in Massachusetts. Graduating the same year the movie "The Graduate" was released, and reminiscent of the line "There's a great future in plastics", the irony was not lost on Steve as he earned his Bachelor's degree in plastics engineering. He proceeded to dedicate 38 years to his career in the design office before retiring from Chrysler Automotive. In retirement, Steve worked for Irish Rose Florist, delivering flowers.
Many of Steve's early life experiences helped shape him into the kind of man he came to be. His caring and supportive nature developed at an early age, stemming from his brother's unfortunate accident and the years of recovery that followed. With constant trips to and from the hospital, Steve made sure his brother was well cared for, and provided with all the love and assurance he needed at such a time. The desire to lend a helping hand would continue throughout Steve's life. He frequently volunteered his time with Meals on Wheels, Cares of Farmington Hills, and Crossroads Soup Kitchen. He traveled three times to New Orleans to volunteer with Habitat for Humanity/St Bernard's Project after Hurricane Katrina.
In 1975, Stephen married Judith Strobl, and together they shared a daughter, Laura. Sadly, in 1994, Judy passed away unexpectedly. Steve and Laurie relied heavily on their relationships in the Indian Princess group through the Farmington YMCA to get them through that difficult time. Those relationships remained life long. As Steve started to look for a church to connect with, he began attending North Congregational Church. While volunteering at Crossroads Soup Kitchen with the church, Steve would meet Sara. The two became good friends and ultimately married in 1997. From the beginning, friends and family surrounded Steve and Sara with unconditional love and acceptance. The two continued to stay active with their North church family. Steve served as the chairperson of North's ushers for many years, and was a Life Deacon. He also helped to start their Men's Breakfast Club and will certainly be missed by all at Moe's on Ten every other Tuesday.
Remembering Steve will always be easy for those who loved him most. He was the "fun guy" everyone wanted to be around. He loved life and all the adventure that came with it. Steve first caught the travel bug from his father, noting the hours spent driving to and from work. Most trips Steve took would ultimately become his own little journeys as well. He loved to find new and different routes to familiar places and meander the roads. He cruised frequently with family and friends, and always looked forward to being "the spouse" on many of Sara's business trips.
On his own, Steve loved gadgets, history and Judge Judy. He looked forward to every game of golf he played and was the quintessential car guy. Most of all, Steve cherished his Lord, his family and his friends. He will truly be missed beyond measure by all who knew and loved him.
Steve was the beloved husband of Sara for 24 years. Loving father of Laura (Andrew Hines) Lange. Dear brother of Dorothy Lange Carto, brother-in-law of Alice Lange, and uncle to Kim Tarke and Dottie Carreno, along with their families. He is also survived by his life-long friend Tom Modick and his North Congregational Church family. Steve was preceded in death by his first wife Judy of 19 years, his parents and his brothers Richard Lange and Wally Lange.
A celebration of Steve's life will be held on Saturday, August 20th, at 11:00 a.m. at North Congregational Church, 36520 W. 12 Mile Rd., Farmington Hills, with a luncheon in his honor following the memorial service.
Memorial donations in Steve's name are appreciated to North Congregational Church or Crossroads of Michigan Soup Kitchen.