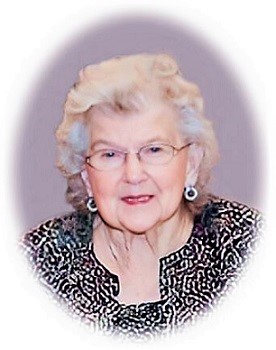 Kathleen Bonkowski
February 16, 1932 - September 2, 2022
Kathleen Therese Bonkowski, age 90, of Canton, MI, passed away on the morning of September 2, 2022.
On September 4th, 1954, Kathleen Grab married Thaddeus Bonkowski and together they raised six children. Kathleen began her career as a Comptometer Operator at Burroughs Corporation where Thaddeus also worked as a Draftsman. Kathleen loved taking care of her family and home. During their retirement years on Lake Columbia, she enjoyed evening pontoon rides to watch the summer sunsets with Ted. Other interests included golfing, reading, word puzzles, walking, extensive travel, and her love for the family dogs. She was a wonderful, vibrant woman who led an active lifestyle accompanied with a wonderful sense of humor.
Kathleen was the beloved wife of Ted for 68 years. Loving mother of Greg (Marie), Tina (Jeff) Mongrain, Colleen, Terry Whitens, Ruth (Mark) Bastianelli, and Glenn (Cindy). Proud grandmother of Stephanie, Wayne, Justin, Rachel, Taylor, Lauren, Pierce, and Keeley. She is also survived by three adorable great-grandchildren and her brother Tom Grab. She was preceded in death by her parents Paul and Suzanne Grab and her brother David Grab.
Visitation for Mrs. Kathleen Bonkowski will be held on Thursday, September 8th, 2:00 p.m. to 3:00 p.m. for family only and from 3:00 p.m. until 8:00 p.m. with a 7:00 p.m. Rosary Service at McCabe Funeral Home, 851 N. Canton Center Rd., Canton. She will lie in state on Friday, September 9th, at 10:00 a.m. until the time of her Funeral Mass at 10:30 a.m. at St. Thomas a'Becket Catholic Church, 555 S. Lilley Rd., Canton. She will then be laid to rest in St. Hedwig Cemetery, Dearborn Heights.
In lieu of flowers, memorial donations in Mrs. Bonkowski's name are appreciated to the Parkinson's Foundation.