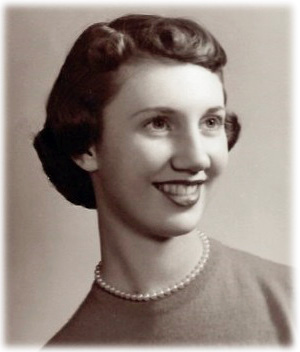 Barbara E. (Gage) Rex
October 18, 1938 - December 22, 2022
Barbara E. (Gage) Rex, age 84 of Farmington Hills, passed away December 22, 2022. She was born on October 18, 1938 in Mishawaka, Indiana to Robert and Esther Gage. Barbara was a graduate of Thomas Cooley High School in Detroit, class of 1956. She went on to attend Michigan State University where she earned her Bachelor of Science degree in 1960. She continued her education at the University of Tennessee where she studied Home Economics and was a member of Pi Beta Phi Fraternity for Women.
Barbara loved arts and crafts, art, music and traveling. After her retirement as an art teacher for the Redford school district, she spent many years traveling and soaking up various world cultures. She enjoyed taking photographs and recreating some of her pictures in drawings or paintings. She was a very talented artist and won many local awards for her artwork and photographs. She loved her family and was devoted to spending time with loved ones. She was a very good friend to all who knew her and will be missed by all.
Barbara is survived by her sister-in-law Linda Gage of Saginaw, nephew Ron-Jay Gage of Grand Rapids, and special friends Linda Lutze, Bill Ivan, and Don Keeney. She will also be missed by her cat, Schmooie. She was predeceased by her parents Robert C. Gage and Esther Hess Gage, and her brother Gary R. Gage.
Visitation for Barbara will be held on Wednesday, December 28th, from 3:00 p.m. until 6:00 p.m. at McCabe Funeral Home, 31950 W. 12 Mile Rd., Farmington Hills. Her visitation will continue on Friday, December 30th, from 12:00 p.m. until the time of her funeral service at 1:00 p.m. at Wagner Family Funerals, 106 E. Ash St., Three Oaks, Michigan 49128. Burial will follow in Galien Township Cemetery.