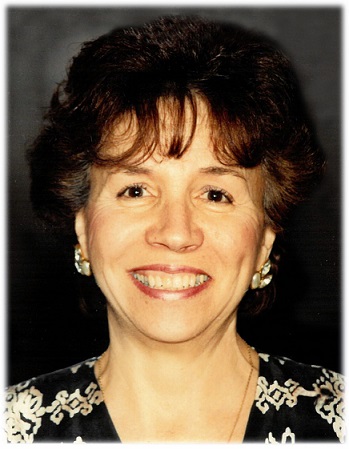 Christine Neff
November 20, 1928 - December 24, 2022
Christine Neff, age 94 of Farmington Hills, passed away peacefully on December 24, 2022. She was born on November 20, 1928 in Detroit, Michigan to Christ and Stamena Lovachy.
A devoted wife, mother and grandmother, Christine's life was spent caring for her much loved family. She spent many years working as the director of food service for multiple school districts as well as serving as a bus and lunch aide well into her 80's. As someone who could never sit still, her spare time was spent sewing, gardening, traveling to Florida and loving her three yorkies. She loved to dance and spent many trips going to Macedonian conventions. Christine was her grandchildren's biggest supporter and whether it was her granddaughter's dance competitions or cheering on her grandsons at all their sporting events in the heat, rain or cold she attended as many as she could. So many families knew her and enjoyed sitting with her at their youth football games. She was a talented seamstress, and even into her 80's she sewed jersey name plates for their youth football team. Whether visiting with family at home, or traveling abroad, she loved being with them. A highlight of her travel included a trip to her homeland of N. Macedonia with her daughter and granddaughter. Together, they were able to visit her father's childhood home and spend time with family she had never met, a memory she treasured. With a life well lived and a wonderful legacy left, Christine will truly be missed.
Christine was the beloved wife of the late Tommy Branoff. Loving mother of Brenda Branoff, Keith (Maria) Branoff and Lorie (Richard) Branoff Kirby. Proud Baba of Thomas Branoff, Kellen Branoff, Aidan Branoff and Olivia Kirby. She was predeceased by her parents Christ and Stamena Lovachy; her second husband Gene Neff; and her sisters Mildred Thomas, Georgia Klask and Marian Smith.
Visitation for Mrs. Neff will be held on Tuesday, December 27th, from 5:00 p.m. until 8:00 p.m. at McCabe Funeral Home, 31950 W. 12 Mile Rd., Farmington Hills. Her Funeral Service will be held on Wednesday, December 28th, at 10:00 a.m. at the funeral home. Burial will follow in Grand Lawn Cemetery, Detroit with a luncheon to follow.