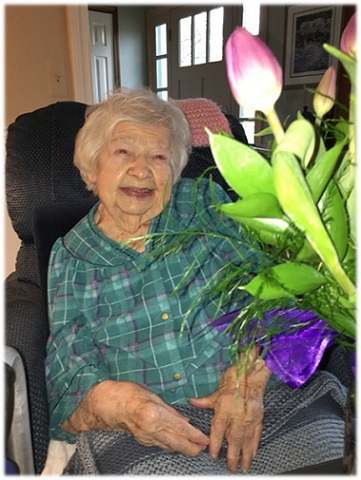 Celia Krass
October 4, 1930 - December 27, 2022
Celia Krass, age 92 of Livonia, passed away December 27, 2022. She was born on October 4, 1930 in Detroit, Michigan to Stephen and Rose (Fenska) Domanski.
A resident of Livonia for sixty years, Celia was a devoted wife and mother. A child from a poor family growing up in Poletown during the Great Depression, she learned the values of faith, family and education. For her first job at age 10 she would take the street car with her brother to a carnival downtown and get paid to pick up the softballs thrown at a clown. (She was later lovingly referred to by her son-in-law as "Bozo's Ball Girl.") In high school she was very good at math, took business courses and worked as an executive secretary after graduation before marrying her love, George Krass, in 1950. Between the two of them, they worked many jobs, saving their money and investing wisely to raise their four children. When George unexpectedly passed away in 1977, Celia found herself a widow at age 47. She focused her life on caring for her children and seven grandchildren. For many years, she worked as a noon luncheon aide at Hull Elementary School, selling milk and opening a never-ending number of pudding cups for the students. Celia was kind and generous and always willing to help her family. She will be remembered for her holiday coffee cake and expertly-made golumpki.
Celia was the beloved wife of the late George Krass. Loving mother of Sandra Scussel, Michael (Marie) Krass, Gary (Virginia) Krass, and Elizabeth (Loren) Schnell. Dear grandmother of Megan Scussel, Cassie (Nolan) Vack, Lisa (Matt) Polakowski, Brian Krass, David Krass, Ben Schnell, and Abigail Schnell. She was predeceased by her siblings Raymond Domanski, Frank Domanski, Mary Ann Balow and Agnes Balas, and her grandson Matthew Schnell.
Celia will lie in state on Tuesday, January 3, 2023 at 10:00 a.m., until the time of her Funeral Mass at 11:00 a.m., at St. Edith Catholic Church, 15089 Newburgh Rd., Livonia. She will be laid to rest in Holy Sepulchre Cemetery, Southfield.
In lieu of flowers, memorial donations in Celia's name are appreciated to The Capuchins, 1820 Mount Elliott St., Detroit, MI 48207.