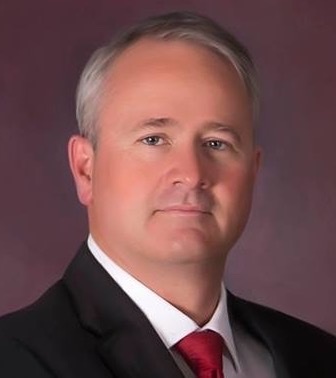 Warren PJ Parker
October 6, 1971 - December 31, 2022
Warren Philip John Parker passed away in West Bloomfield, Michigan on December 31st after living with ALS for almost 5 years. He handled the disease like he did everything in life - with grace and a calm presence. He is survived by his wife Christiane, sons Alex and Dominik, brothers David (Laina) and Stuart (Sarah), sisters Michelle (Tony) and Sian (David), mother Philippa (Des) and father Bernard (Pauline) as well as many many aunts, uncles, cousins, nieces, nephews and friends.
Warren was born in Wellington, New Zealand. He spent his childhood there, as well as in Papua New Guinea, and was an avid traveler. He graduated from Victoria University in 1994 and spent several years working in consulting, which took him back into the Highlands of Papua New Guinea and the world of precious metal mining.
From there he made his way to Vienna, Austria for an international MBA program with the University of South Carolina and the Wirtschaftsuniversitaet Vienna. It was there that he met his wife Christiane. After graduation they moved to Michigan where Warren started in the management training program with Mercedes-Benz, later becoming part of DaimlerChrysler. He then moved the family to Tokyo for several years as a partner in a consulting firm started by a business school friend. Upon returning to the US, Warren went back to FCA/Stellantis and enjoyed getting back into the world of automotive finance.
Along the way, those who got to know Warren knew to expect a razor sharp mind that could debate any topic in the world and had no tolerance for BS. He loved playing his guitars, acoustic and electric, could spend hours on the golf course, was exceptionally hard to beat at Trivial Pursuit and was an amazing cook (which is frankly how he reeled in his wife). He so loved his two boys, introducing them to his favorite rugby team, the New Zealand All Blacks. He patiently took them fishing, skiing, biking and on trips around the world. He went to countless soccer games and volunteered at their schools, and just generally loved spending time with them.
We will miss his voice, his warm hugs, his wisdom and strength, and his naughty sense of humor. He was our rock.
May you rest in peace now Warren - you have earned it. We love you.
A memorial gathering for Mr. Parker will be held Wednesday, January 11th, at 10:30 a.m. until the time of his Memorial Mass at 11:00 a.m. at St. Owen Catholic Church, 6869 Franklin Road, Bloomfield Hills.
In lieu of flowers, please consider a donation in Warren's memory to ALS of Michigan.