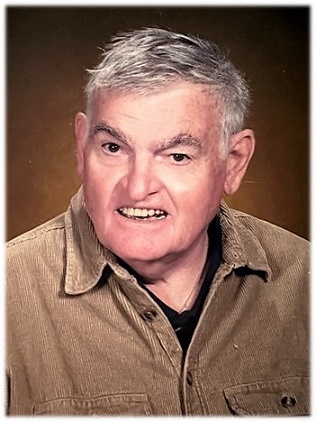 William J. Moore
November 13, 1937 - December 29, 2022
William Joseph Moore, age 85, passed away December 29, 2022. He was born November 13, 1937 in Detroit, Michigan to John and Martha Moore.
Lettering in both boxing and wrestling, William was proud to be part of the Fighting Irish for the University of Notre Dame and graduated with his Bachelor of Science in Commerce in 1960. There, he began to study law until his transfer to the University of Detroit Mercy where he obtained his Juris Doctor. Shortly thereafter, William served as a Green Beret with the United States Army Special Forces, until being honorably discharged in 1962.
A genuine family man, William was a loving and supportive husband and father. He instilled a strong devotion to faith in his children and lead by example as a member of the Knights of Columbus. Much of William's life was spent doing for others. From serving our great country, to making sure people felt respected and appreciated, he had a sincere and gentle disposition. He enjoyed arts and crafts, making personalized latch hook rugs for friends and neighbors, and models of army vessels for fellow veterans. In his younger years, he had a passion for travel and backpacked throughout Europe. Closer to home, he looked forward to casino days and his favorite pastime, playing Bingo. He loved football and often had a game on in the background. Most of all, William will be remembered for putting others first, making sure his family and friends were happy and loved. He will truly be missed.
William was the beloved husband of the late Janet. Loving father of Kelly (Eric) Wright and William Moore. Proud grandfather of Aiden Wright, Owen Wright, Avery Wright, and Joshua Moore. Also survived by his former wife, Carol Moore. William was predeceased by his parents John and Martha Moore, and his brother Jack Moore.
Mr. Moore will lie in state on Friday, January 6, 2023 at 10:00 a.m., until the time of his Funeral Mass at 11:00 a.m. at St. Fabian Catholic Church, 32200 W. 12 Mile Rd., Farmington Hills. Burial will follow at 2:00 p.m. in Great Lakes National Cemetery, Holly.
In lieu of flowers, memorial donations in William's name are appreciated to the American Heart Association.