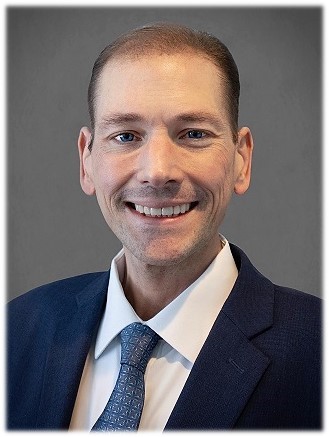 Dr. Michael S. McCauley, Jr.
October 21, 1979 - January 3, 2023
Dr. Michael Stanley McCauley Jr., age 43 of Farmington Hills, passed away January 3, 2023. He was born October 21, 1979 in Roseville, Michigan to Michael and Donna McCauley.
Diligent in his work and studies, Michael was a graduate of Baker College, where he obtained his Doctor of Business Administration in finance. Over the years, he worked for several banks as a financial planner and lastly at RWS. He was very proud of the numerous awards and achievements he earned along the way. He was always working toward the next certification to keep his skills sharp and stay on top of his game. Outwardly reserved with a serious demeanor, he was the epitome of a professional. Dedicating many working hours both in the office and at home, Michael's evenings and weekends were rarely free. His clients were important to him, and the respect was mutual. He was highly trusted with not only financial advice, but life advice in general. It wasn't uncommon for clients to show their gratitude with homemade cookies, or vegetables from their garden. His genuine concern for his clients never went unnoticed, and it was always appreciated. He treated them all as family.
More substantial to Michael than his commitment to work, was his love and dedication to his family. Taking a chance with online dating, Michael would meet Elizabeth. Just two years later, they were wed at St. Genevieve Catholic Church in Livonia. Together, they combined families and created their own. As a husband, Michael was always caring and supportive. He was a generous provider and protector, forever keeping his family's best interests in mind. Combining the same morals, values, and beliefs made for an excellent compatibility. Michael and Elizabeth were the perfect team. They balanced each other effortlessly and provided a loving and secure home. As a father, Michael truly shined. One might call it spoiling, but he just called it being a dad. He treated his daughters like princesses and loved to dote on them. From breakfast in bed to a surprise Starbucks run or shopping spree, he adored showing them how much he cared. He was without doubt a "fun dad", posing for funny photos or telling an inside joke, anything to make his family smile. With all the girls in the house, Michael wanted to get a male dog as a companion. His dog Mac was always loyal and right by his side, excited to go for a ride in his truck.
One thing Michael always looked forward to was traveling. Summers with the family were most often spent boating on Lake St. Clair. When they had a chance to get away, going to Traverse City or the Upper Peninsula were always favorites. When winter rolled around, they headed to southern Florida for vacation, where he liked to have fun in the sun and relax by the ocean or pool. Closer to home, he liked to unwind in the hot tub, watch Netflix, and spend time with family. His favorite thing to do was support his children in whatever activity or hobby they were involved in. You could always count on dad being the biggest cheerleader in the stands, encouraging them to do their best. Besides his dedication to his family and his career, Michael was devoted to his Lord. Faith was a very important part of his life. He was active in the Catholic church, ushering for Our Lady of Sorrows Catholic Church and teaching catechism for St. Genevieve Catholic Church. Throughout his life, his ambition was to serve others, and he did it so gracefully. Michael will forever be loved and missed by all who had the privilege to know him.
Michael was the beloved husband of Elizabeth for 15 years. Proud father of Angelica, Wynter, Brianna, and Emma. Loving son of Michael and Donna. Dear brother of Patricia (Robert) Jadan and Brian (Victoria) McCauley.
Visitation for Michael will be held on Sunday, January 8th, from 2:00 p.m. until 8:00 p.m. with a 7:00 p.m. Rosary Service at McCabe Funeral Home, 31920 W. 12 Mile Rd., Farmington Hills. He will lie in state on Monday, January 9th, at 9:30 a.m., until the time of his Funeral Mass at 10:00 a.m., at Our Lady Queen of Martyrs Catholic Church, 32340 Pierce St., Beverly Hills. He will be laid to rest in Holy Sepulchre Cemetery, Southfield.
In lieu of flowers, donations are welcomed in Michael's name to the American Red Cross.