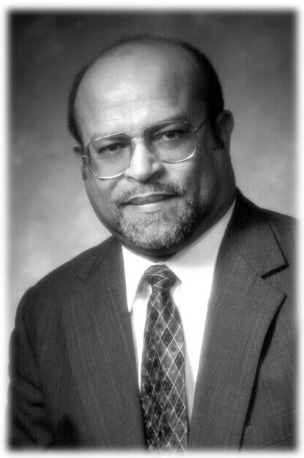 Dr. Louis T. Dixon
December 13, 1941 - January 14, 2023
Dr. Louis Tennyson Dixon was the second of twin boys, the eldest children born to Eitel and Enid Dixon on December 13, 1941, in Hanover, Jamaica. He departed this life on January 14, 2023, at 10:49 am in West Bloomfield, Michigan.
Louis, and his twin, Lloyd, were fun-loving youngsters who family and friends adored. They were well known for playing "tricks" on others who couldn't tell them apart. Louis received his secondary education from Clarendon College (high school) in May Pen, Jamaica, where he excelled in all subjects. After the death of their father, Lloyd left school to support the family. Louis studied Medical Technology at the University of the West Indies, Mona, Jamaica. He was also the organist for the Parish Church in Chapelton, Jamaica.
Being the more studious twin, Louis migrated to attend Howard University, in Washington, D.C., in 1964. In 1967, Louis wed Valerie Clunes in Toronto, Canada. She joined him in D.C. In 1968, he completed a Bachelor of Science (B.S.) degree in Chemistry. In 1973, he earned a Doctorate Degree (Ph.D.) in Physical Chemistry from Johns Hopkins University in Baltimore, Maryland. After Louis graduated from Johns Hopkins University, they moved to Detroit, Michigan, where they welcomed their son, Michael. Valerie passed on in 1984.
Louis worked as a Researcher for the Ford Motor Company in 1973 until he retired in January 2001 as Manager for Materials (Globally). Louis contributed his time and talent to the Society of Automobile Engineers (SAE), which included the Chair of the Finance Committee, Managing and Operating the Detroit Section for Scholarships. He was the President of the National Cooperation for Laboratory Accreditation (NACLA). In retirement, Louis volunteered at the Piquette Plant (Original Ford Motor Company Plant). He enjoyed traveling, boating, and fishing. He was also highly active in the Episcopalian Church while raising Michael.
Louis married Lora May Walton in 1996 in Detroit, Michigan. Lora put the pep back in Louis' step. The two enjoyed spending time together. Although Louis eventually succumbed to his illness, he surprised many on his medical team by living much longer than expected, mainly because of Lora's loving care and Michael's whole-hearted support. Louis was preceded in death by his parents, his twin Lloyd (2007), and brother John (2021). He leaves behind his wife Lora, his son Michael (Lacretia), his grandchildren Kennedy, Sydney, and Michael, Jr., his sisters Lorna (Donald) Brodie and Noida (the late Donald) Cooke, and sister-in-law, Beverley Dixon (John's wife), as well as nieces, nephews, and a host of relatives and dear friends.
Visitation for Louis will be held Friday, January 27th, from 4:00 p.m. to 8:00 p.m. at McCabe Funeral Home, 31950 W. 12 Mile Rd., Farmington Hills. He will lie in state on Saturday, January 28th, from 9:30 a.m. until the time of his Funeral Service at 10:00 a.m. at St. David's Episcopal Church, 16200 W. 12 Mile Rd., Southfield. Louis will be laid to rest in Glen Eden Memorial Park, Livonia.
In lieu of flowers, memorial contributions in Louis's name may be directed to the University of the West Indies, 7 Golding Avenue, Kingston, Jamaica.