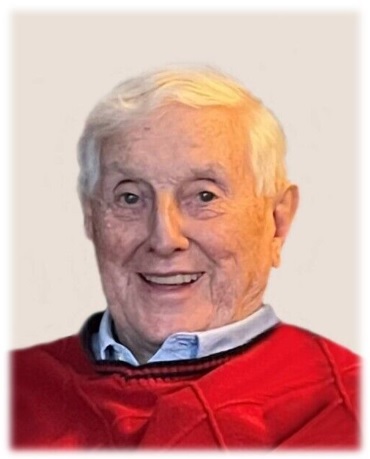 John W. Thornhill
May 1, 1932 - January 17, 2023
John W. Thornhill, age 90 of Farmington Hills, passed away on January 17, 2023.
John ("Jack") leaves behind his beloved wife Mary ("Maisie") of 71 years. John was a loving and devoted father to Diana (David) Copp and Lori Ann (George) Thornhill-Childress, as well as a proud grandfather to Brendan John Childress. He was the dear brother of the late Evelyn (the late Wesley) Hanson, Edward (the late Velma) Thornhill and Gilbert (Rebecca) Snyder.
Born in Detroit, Michigan, John got his first job at age 10 as a newsboy. Following graduation from Northwestern High School, he studied at Highland Park Junior College and worked at Kroger and later Gemmer Manufacturing Company until he was drafted into the Army, serving from 1952 until 1954. Following his honorable discharge, John began work at Chrysler Corporation and remained there until he retired as a General Foreman in 1987.
John was a lifelong fan of the Detroit Tigers, Red Wings and Lions, in good and bad years. He loved sports, was a great athlete and had a chance to try out for the New York Yankees but the Army called.
John's wife Mary was born in Belfast, Northern Ireland. Together and with their daughters, they traveled the U.S. and the world, including many trips to Ireland and England to visit family and always enjoying learning about the places they visited.
John grew up attending St. John's Episcopal Church in Detroit before transferring to the Church of the Redeemer in Southfield. At both Churches, he was active on the Vestry, served as Sunday School Chairman and as a Lay Reader.
John's best friend was Austin Pate. They grew up together attending services and Boy Scouts at St. John's Church. Once they both had married (Austin to Jeanne) and had families, the friendship grew even closer as the families bonded, sharing godchildren, vacations, holidays and social engagements. The closeness between the families continues to this day and we are certain that Austin, along with Jeanne, was the first to welcome John to his heavenly home.
John tirelessly devoted his time to many charitable and service organizations. John was a chaplain for the American Legion. In 1957 he joined the Masons and was raised as Worshipful Master of University Lodge 482 in 1966. John was a lifetime member of the Masons, based at Northville Lodge 186. In 1978, John joined the Scottish Rite, Valley of Detroit, rising to the rank of Sovereign Prince.
John was a long-standing member of Moslem Shrine where he served as Illustrious Potentate in 2001. With the Shriners, John served as Circus Chairman, Director of Child Care and as a Member of the Board at the Chicago Shriners Hospital. He was also Director of the Reception Unit, a member of the Royal Order of Jesters, and Past Masters Unit.
Visitation for John will be held Sunday, January 22nd, from 3:00 p.m. to 7:00 p.m. with a Shriners and Masonic service at 6:00 p.m. at McCabe Funeral Home, 31950 W. 12 Mile Road, Farmington Hills. He will lie in state on Monday, January 23rd, from 11:00 a.m. until the time of his Funeral Service at 11:30 a.m. at St. John's Episcopal Church, 2326 Woodward Ave., Detroit. Overflow parking at the church will be provided in the Tiger's garage. John will be laid to rest in Glen Eden Memorial Park, Livonia.
Memorial contributions in John's name may be directed to the Moslem Shriners Hospital Transportation Fund, 46850 Grand River Ave., Novi, MI 48374.