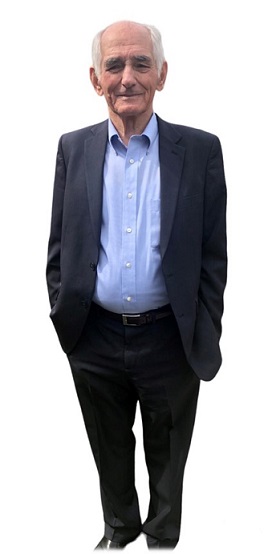 Bejto Ujkaj
January 5, 1941 - January 21, 2023
Bejto Ujkaj, age 82 of Livonia, passed away January 21, 2023.
He was the beloved husband of Myzejene for 58 years. Loving father of Xhevahir (Shpresa), Sabri (Alida), Ilir (Emily), Dhurata (Sabri), Adriatik (Melissa), Teuta (Saimir), and Eljona (Arjan). Proud grandfather of Arisa, Rezarti, Andy, Ergy, Joana, Ariana, Briselda, Sabrina, Anela, Keiden, Arben, Brady, Bella, Klevis, Kledisa, Erda, Ardea, Adela, Luna, Mia, and Leila, who is on her way. Dear brother of Muhamet, Hasije, Naxhije, Tazja, and Bushja.
Visitation for Mr. Ujkaj will be held on Monday, January 22nd, from 2:00 p.m. until 8:00 p.m. at McCabe Funeral Home, 31950 W. 12 Mile Rd., Farmington Hills. His service will be held on Tuesday, January 23rd, (Time TBD) at the funeral home. Burial will follow in Knollwood Memorial Park, Canton.