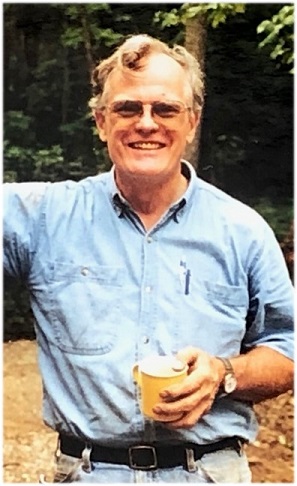 Richard C. Stouffer
August 6, 1932 - February 14, 2023
Richard Stouffer, formerly of Metamora and Rochester Hills, passed away on Feb. 14, 2023, at the age of 90, after a period of decline from Alzheimer's disease.
He was born on August 6, 1932, the son of Max and Esther Stouffer. Beloved husband of Anne Janoschka Stouffer, whom he married in 1954. Richard was the loving father of Michael (Judy) Stouffer of Wisconsin, Charles (Pam) Stouffer and John (Julie) Stouffer of Rochester Hills, Janet (John) Dunn of Livonia, Peter (Linda) Stouffer of Holly, and Tere Stouffer of Tennessee. Richard is also survived by brothers Max Stouffer of Florida and Don Stouffer of Rochester Hills and his beloved nine grandchildren and twelve great-grandchildren. He was preceded in death by his parents, his brother Jim Stouffer, and sisters Ruth Trevethan and Mary Ann Stoecker.
A graduate of Rochester High School, Richard received his Bachelor's in Engineering from Michigan State in 1959 and was the owner of Stouffer Robotics/Facilities Automation Engineering. As a U.S. Navy veteran, he served his country proudly during the Korean War, receiving a commendation for the communications system he established onboard the James E Kyes. Richard also served as a lay missionary in Brazil from 1963 to 1971, along with his wife and six children.
His funeral Mass will be celebrated at St. Fabian Catholic Church in Farmington Hills at 10:30am Monday, February 20, with a 30-minute visitation preceding. He will be interred with military honors at Great Lakes National Cemetery in Holly at 1:30pm Tuesday, February 21.