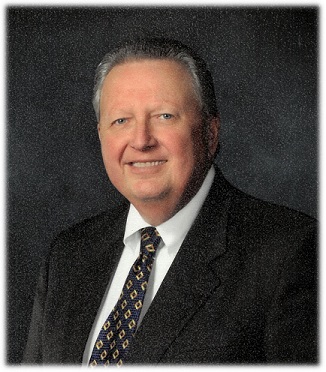 David Paul
December 6, 1950 - February 15, 2023
David Paul, age 72 of Commerce Township, passed away February 15, 2023. He was born December 6, 1950 in Detroit, Michigan to Edward Ostrolencki and Johanna Paul.
A graduate of Detroit Catholic Central High School, Dave went on to obtain his Bachelor of Science degree, and continued his education, earning a Master of Business Administration degree from Eastern Michigan University. Dave's career began in the Ann Arbor Public and Oakland County School districts. Shortly thereafter he began to work for General Motors, subsequently founding Dimension Systems, Inc., where he served as President and COO for the past 38 years.
Wholeheartedly a kind and sincere man, Dave was also known for his honest dedication and strong work ethic. His quick wit and clever one-liners found him in good company and engaging conversation. He often reminisced about his childhood and shared stories of family and work, from both past and present times. Energetic and enthusiastic, Dave truly enjoyed staying busy and seldom sat down. On the rare occasion he did, he keep his mind active with reading and solving Sudoku puzzles.
Although countless hours were devoted to his company, Dave was able to practice a healthy work-life balance. He and his wife, Linda, found time to travel, especially to Hawaii. As season ticket holders for both Fox and Fisher Theatres, they looked forward to attending Broadway shows, with Les Miserables and The Phantom of the Opera being among his favorites. He was definitely a fan of sports, particularly football and basketball, and held season tickets to the Detroit Lions and Detroit Pistons. Dave's true passion, however, was the game of golf. He was a long-time member of Meadowbrook Country Club, where he played on a league and participated in many tournaments throughout the years. Treasuring the many memories made with family and friends along the way, Dave's spirited and kind nature will be deeply missed.
Dave was the beloved husband of Linda for 48 years. Loving brother of Rick, Sheree (John) Salatka, Tim, and the late Diane (the late Gerald) Brierly. He is also survived by nieces and nephews.
Visitation for Dave will be held on Monday, February 20th, from 2:00 p.m. until 8:00 p.m. with a 7:00 p.m. service at McCabe Funeral Home, 31950 W. 12 Mile Rd., Farmington Hills.
In lieu of flowers, donations in Dave's name are appreciated to The Capuchins or Detroit Catholic Central High School Tuition Assistance.