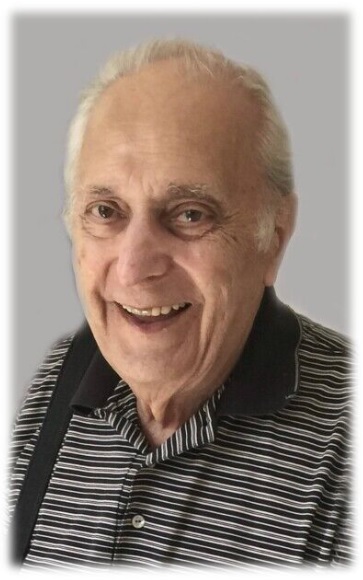 James Lee Purpura
September 17, 1933 - February 17, 2023
James Lee Purpura age 89, of Canton, Michigan passed away on February 17 with two of his daughters by his side. He was born on September 17, 1933 in Wheeling, West Virginia to James Salvatore and Mary Martin Purpura. Jim was the beloved husband of Mary Ann, his wife of 68 years. He is also survived by his children, Greg (Renna) Purpura of Fountain Hills, Arizona, Barbara Lee Meier of Canton, Michigan, Andrea (Victor) Nonnenmacher of Westland, Michigan, Judy (Peter Hadiaris) Purpura of Santa Rosa, California and Rich Purpura of Southgate, Michigan. His grandchildren, Andrea Meier, Matthew Purpura, Michael Purpura, Tamara (Matthew) Purpura-Rowell and Nicholas Hadiaris. His great grandchildren, Max Lewis, Adelaide Meier and Lupine Rowell. A cousin Theresa Dunn and his many nieces and nephews.
Jim served his country for three years during the Korean War, rising to the rank of Corporal. After leaving the army he took advantage of his GI bill rights and attended college. He graduated from West Liberty University in West Virginia with a Bachelor of Science degree, majoring in Physics and Optics in 1960. Jim was employed by PPG for a number of years after graduating. His five children were born in Pittsburgh during that time. His yearning for new experiences and new places led him to Dearborn, Michigan where, over the years he was employed as a Lighting Engineer for the automotive industry. Near the end of his career his experience and expertise provided him with the opportunity to represent Ford Motor Company as a Principal Lighting Engineer in Cologne, Germany. He lived, worked and traveled in Europe for three years with his wife Mary Ann by his side.
He was an avid fisherman and a fan of country music. Jim was a generous person, always available to visit with or help out a neighbor or anyone in need.
He was a loving father and grandfather and had a special place in his heart for the littlest of them all, his great grandchildren.
Jim will be interred at Great Lakes National Cemetery in Holly, Michigan.
A light has gone from our lives.