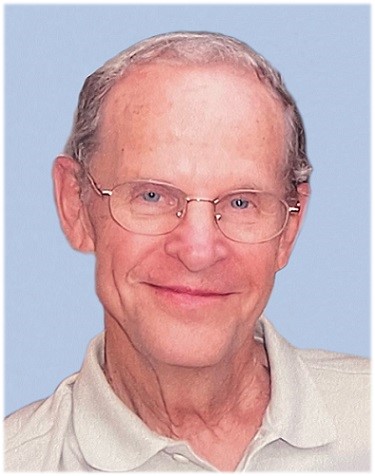 Richard J. Pawlowski
November 26, 1924 - August 12, 2023
Richard J. Pawlowski, age 98 of Farmington Hills, formerly of Sterling Heights, Detroit, and Hamtramck, Michigan, passed away August 12, 2023. He was born November 26, 1924, in Hamtramck, Michigan, to Vincent and Wladyslawa (Krolikowska) Pawlowski.
Richard was raised in Hamtramck, in a strong Polish community. Richard spoke Polish since his parents emigrated from Poland, and he was taught this language in the Catholic schools in Hamtramck. As a young man Richard earned money for his family by having a neighborhood paper route. He grew up during the depression, and jobs were scarce. He gave all the money he earned to his mother. Very few people had cars, so he walked everywhere.
After high school Richard enlisted in the U.S. Air Force as an Aviation Cadet. He was trained to be a Bombardier. Fortunately, World War II ended before Richard had to use his skills. He returned to Hamtramck to marry Bernice Baranski in a big Polish wedding on June 22, 1946. Richard then enrolled in a technical school to become a Professional Printer. He worked for the Detroit Free Press as a printer, and retired from there as a Composing Room Work Editor, after 38 years, in 1988. Richard and Bernice built a house in Detroit where they lived for 17 years, and were members of St. Bartholomew Catholic Church. In 1977 they built a house in Sterling Heights, where they lived for 42 years. They moved to Halsted Place Senior Apartments, in Farmington Hills, MI, near their daughter, Marilyn, after Bernice had a stroke in 2018.
After retiring, Richard focused his time on trips with his wife, Bernice, their Senior Group at St. Frances de Chantal Catholic Parish in Sterling Heights, MI., his bowling league, collecting stamps, photography, and taking family home movies on 8 mm film. The home movies are a treasure to all of the extended family! Richard also spent much time having fun on vacations with family, avidly watching Detroit Tiger baseball games, and helping his children and their families. Richard was always the most supportive, generous, patient, and loving father, grandfather, great grandfather, friend, uncle, and husband.
Richard has been the devoted husband of Bernice (Baranski) for 77 wonderful years. He has been a loving father to Janice (the late David) Allard, Richard (Cindy) Pawlowski, and Marilyn (Jim) Rollinger. He is the dearest grandfather to Ryan Allard, Devon Allard, Nicole Majer, Jonathon Pawlowski, Jacob Rollinger, Olivia Rollinger, and Natalie Rollinger. He is also the great-grandfather of Austin, Leah, and Eli Majer, and Ainsely Allard. Richard is also survived by his wife, Bernice, and his sister Theresa Dennis. Richard will be greeted in heaven by his eight other sisters, Jane (Peter) Wolowicz, Helen (Walter) Kiluk, Stella Pawlowski, Sr. Linda Marie, Ann (Thomas) Przybylski, Jean (Jack) Darlak, Florence (Stanley) Lis, Reggie (Eddie) Kiernicki, his brother, John Pawlowski, his parents, and so many beloved family members from Bernice's family.
Visitation for Richard will be held on Thursday, August 17th, at 10:00 a.m., until the time of his Funeral Mass at 11:00 a.m., at St. Fabian Catholic Church, 32200 W. 12 Mile Rd., Farmington Hills. A lunch reception will follow the Funeral Mass at St. Fabian Catholic Church. Richard will be laid to rest in Resurrection Cemetery, 18201 Clinton River Road, Clinton Township.