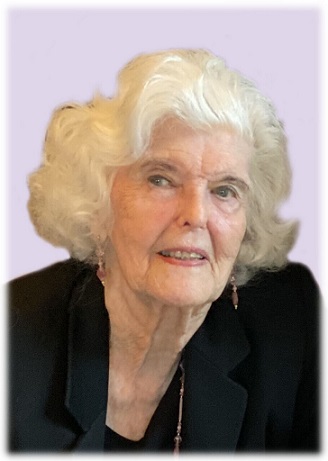 Norma Jean Crick
September 30, 1929 - August 25, 2023
Norma Jean Crick was called to the Lord on August 25, 2023, after a brief hospice stay. Norma was born on September 30, 1929, in Rome, Ohio to Robert and Nellie (nee Smith) Warman. She was 93 years old. Norma was preceded in death by her husband, William T. Crick, Sr., her daughter, Dana J. Marra, and her parents.
Norma was a devoted wife, mother and a devout Catholic. After graduating from Northwestern High School, she started her career as a secretary, working for the J.L. Hudson Company. It is there that she met her husband of 65 years, William T. Crick, Sr. They married on October 2, 1948. When her first son was born, Norma left Hudson's to raise Bill Jr., and the other five children born over the next eleven years. Norma resumed secretarial work in 1965, but not before she organized the hot dog lunch program at St. Bede's Catholic School and ran a Detroit News station out of her garage. She was a second mother to many, and you could generally find a houseful of kids of all ages in the Crick basement after school. She worked for Executive Consulting Services (ECS) and later achieved the title of Executive Assistant to the Vice-President of Thorn Apple Valley, retiring for good at the age of 71.
Norma was smart, creative, giving, thoughtful, fun-loving, and resilient. She taught English as a second language and participated in the Stephen Ministries at Prince of Peace Roman Catholic Church, where she and Bill were members for many years. She played the piano beautifully, totally by ear. Norma was a tough competitor and hated to lose at euchre, bridge, or scrabble. She sewed intricate Halloween costumes for her children. While she wasn't fond of cooking, Norma was an awesome pie baker. When the cherry tree blossomed in the backyard, the children were recruited to pick the cherries before the birds got them. Her life was guided by faith, family, and friends. We shall miss her greatly, but the memories are countless and cherished by all who knew her.
Norma is survived by her children, William (Carmen) Crick Jr., Gayle (Thomas) Fischer, Hollis (Gary) Hambell, Robert Crick (Geri Kern), John (Beth) Crick, her brother, Frederick Warman, her son-in-law, Paul Marra, and Timothy Marra. Grandmother to Justin (Jennifer) Crick, Jordan Crick, Amanda (Bob) Valice, Ashley (Adam) Parrish, Michael Hambell, Abigail (Jameson) Detweiler, Brett (Katie) Aguirre-Crick, Torre (Lindsay) Aguirre-Crick, Jason Crick (Kiara Schuh), and Bryan (Jennifer) Hambell. Norma was great-grandmother to Adrianna, Chase, Asha, Sabrina and Fiona Crick, Gabriel, Quinn, Kendall, and Madeline Parrish, Charlotte Valice, Benjamin and Julia Hambell, Jackson Aguirre, and Sloan Aguirre. Also surviving are many nieces, cousins, and friends. The family would like to extend their sincere gratitude to the AccentCare Hospice team for their wonderful care and compassion.
Family will receive friends from 4:00 to 8:00 p.m. on Thursday, August 31st, at McCabe Funeral Home, 31950 W. Twelve Mile Road, Farmington Hills. A Funeral Mass will be celebrated on Friday, September 1st, at 10:00 a.m. at St. Regis Catholic Church, 3695 Lincoln Road, Bloomfield Hills. Norma will be laid to rest in Great Lakes National Cemetery, Holly.
In lieu of flowers, the family would welcome donations to either the William T. and Norma J. Crick Scholarship Fund or the Dana J. Marra Research Fund, c/o University of Michigan College of Pharmacy, 428 Church Street, Ann Arbor, MI 48109.