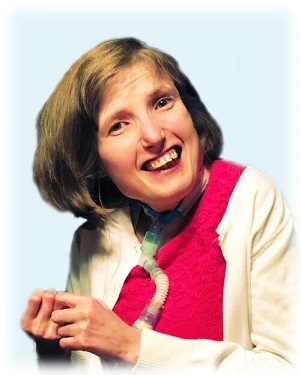 Katie Marie Willis
December 24, 1991 - September 8, 2023
Katie Willis, age 31 of Farmington Hills, passed away September 8, 2023.
Katie was the cherished daughter of Jim and Nancy Willis. Dearest sister of Jenny and Kevin Willis. Loving granddaughter of the late Mullen and Nancy Barrett and Ken and Jeanne Willis. She was also loved by many aunts, uncles, and cousins.
Katie always loved family gatherings. She especially cherished the week spent at Oak Grove each summer with family. One of her favorite places to spend time was at our cottage on Lake Anne. For many, many years, Katie spent the first week of June attending the extraordinary Trails Edge Camp for ventilator dependent kids. Katie was the queen of Disney videos and enjoyed watching them repeatedly. Katie is now in heaven with her favorite bestie Grandma Barrett.
Visitation for Katie will be held on Tuesday, September 12th, from 2:00 p.m. until the time of her Funeral Service at 5:00 p.m. at McCabe Funeral Home, 31950 W. 12 Mile Rd., Farmington Hills. In lieu of flowers, please consider making a donation to Trails Edge Camp or Save A Heart.