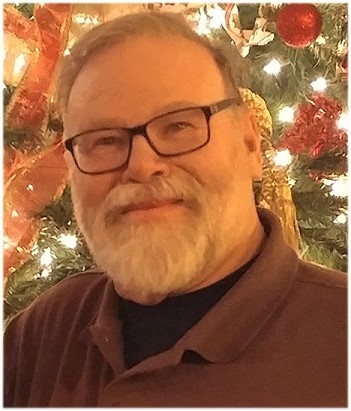 Harry J. Miller
November 12, 1949 - September 13, 2023
Harry J. Miller, age 73 of Farmington Hills, passed away September 13, 2023. He was born November 12, 1949 in Pontiac, Michigan to Harry and Roberta Miller.
A proud veteran of the U.S. Navy, Harry served during the Vietnam War while stationed in Iceland. From early on, Harry knew his true passion in life was music. Not just a hobby, Harry worked in bands like "That Damn Band" and worked for years at The Ten High Bar. He made his living entertaining others with his many talents. From playing his guitar and bass, to showcasing his beautiful voice, Harry loved to perform, especially country and folk music. Harry had to quit working in the bars due to the second hand smoke. This didn't stop his music career. Dean Rutledge from the Kingston Trio got together with Harry and Steve Kowalski to create the music group "Generations". This was the most current group that he was in. He played center stage at Casper's party the night he went into the hospital.
Harry worked as a bus driver for Cranbrook Schools. With his fun-loving personality, it was a natural fit, and the students adored him. Watching many of the kids grow from their Kindergarten days into their high school years, Harry was there to support them every step of the way. He headed the school's young musicians' group, along with coaching the rowing team and was the girl's day camp director. Harry was also glad to offer much of his time to his community. He volunteered with Habitat for Humanity and Beacon of Hope. After retirement Harry worked for the Farmington Hills Police Department as a crossing guard for Gill Elementary School and Warner Middle School.
A loving husband, Harry always looked forward to spending time with Carolyn, whether it be traveling to Florida or simply sharing a meal together. He was a proud grandpa who cherished his time with the grandkids, playing them a tune on the piano, and especially playing a game of cards. Harry truly meant so much to the many people who loved him. His constant smile, quick wit and love for life made him a friend to all, and he will be deeply missed by all who knew him.
Harry was the beloved husband of Carolyn for 17 years. Dear father of Kary Hodge, Kolleen Miller, and Cara (Patrick) Fogarty. Loving grandfather of Kassidy, Sean, Fiona, Abigail and Conor. He is also survived by his sister, Maria, brother-in-law Al Barkley, niece, Jeannie (Rick) and children.
Visitation for Harry will be held on Sunday, September 17th, from 2:00 p.m. until 8:00 p.m., with a 5:00 p.m. Funeral Service at McCabe Funeral Home, 31950 W. 12 Mile Rd., Farmington Hills.