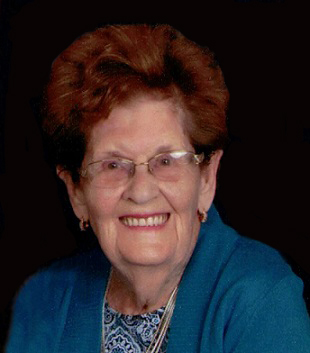 Donna Jeanne Walker Heise Barnett
November 12, 1927 - May 5, 2020
Donna Jeanne Walker Heise Barnett age 92 passed away on May 5, 2020.
She was born on November 12, 1927 to Harold Bergquist and Margaret Callahan in Detroit, Michigan. She grew up in Garden City, MI and graduated from Fordson High School in Dearborn, MI. She married Eugene J. Walker in 1945 with whom she gave birth to 5 children with their marriage ending in 1973. In 1978, she married Frederick Heise who passed away in 1991. Then in 1997, she married Harold Barnett who still survives.
Donna's surviving children and stepchildren include: Andrea Strieter (nee Walker), Timothy (Diane) Walker, Sharon Heise, Sandra (James) Schiller (nee Heise), Robert (Sandy) Barnett, Marsha (late Tom) Bardoni (nee Barnett), and Jan (Joseph) Holowicki (nee Barnett). Her deceased children include: James Walker, Stephen Walker, M.D., and Mary Margaret (Cary) Schwab (nee Walker). Surviving as well are 10 grandchildren, 11 step-grandchildren, 16 great grandchildren, 17 step great grandchildren, and 5 step great-great grandchildren.
Donna was a loving, devoted, and beloved wife, mother, and grandmother. Throughout her adult life, she actively participated in her Catholic faith and was a member of St. Raphael (Garden City), St. Frances Cabrini (Allen Park), and St. Thomas a'Becket (Canton). The focus of her early work life was bookkeeping and working for Garden City Municipal City Hall. At the end of her career, she retired from being a financial secretary for Wade Trim and Associates (Taylor). During her retirement years, she enjoyed extensive travel throughout the United States and the rest the world with her surviving husband, Harold Barnett.
Due to the current circumstances, Donna's life will be celebrated and remembered with a Funeral Mass and luncheon once it is safe to do so. The future date and time of her Memorial Mass will be communicated by way of social media.
Considering the hardships of these times, we ask if you are so inclined, that you donate to your favorite cause, charity, or deserving individual(s) in Donna Barnett's name.