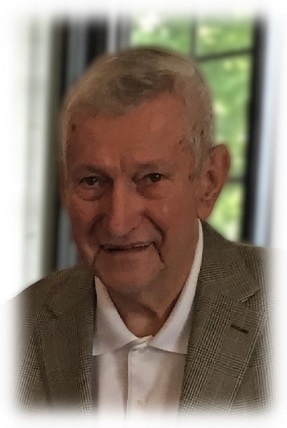 Donald J. Fichter
August 7, 1926 - February 6, 2021
Donald J. Fichter, Sr., age 94 of West Bloomfield, passed away February 6, 2021.
He proudly served his country in the Navy during World War II. Donald was the beloved husband of Marlene for 68 years. Loving Father of Donald J. (Carol) Fichter, Jr., Dr. Leonard (Sandy) Fichter, Paul Fichter, and Dr. Maura (Dr. Thomas Slack) Fichter. Dear grandfather of Donald J. Fichter, III, Christopher (Amy) Fichter, Michael Fichter, Dr. Matthew Slack, Benjamin Slack, Johnathan Slack, and Nicholas (Cara) Schirtzinger.
In State for Mr. Fichter will be held Saturday, April 10th, 9:30am until his Memorial Mass at 10:00am at Prince of Peace Catholic Church, 4300 Walnut Lake Rd, West Bloomfield Township, MI.
In lieu of flowers, memorial contributions in Mr. Fichter's name are appreciated to Fr. Cedric Ministries, 430 Bunker Hill Road, Houston, TX 77024.