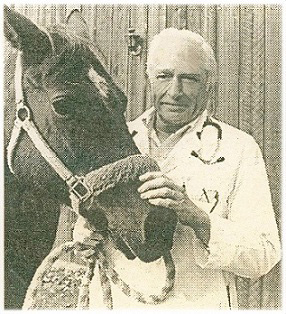 Dr. David L. Roberts
December 7, 1932 - October 11, 2021
Dr. David L. Roberts of Franklin, Michigan passed away peacefully at his home on October 11, 2021, surrounded by family and friends. David was born in Detroit on December 7, 1932, the son of Albert O. and Florence Roberts. He was preceded in death by his brother, Albert O. Roberts, Jr. (Joyce).
David graduated high school from the Edison Institute in Greenfield Village, Dearborn, Michigan and then attended Michigan State University for both his undergraduate degree and Doctor of Veterinary Medicine. During college at MSU he married his beloved wife Jane, and they were happily married for over 66 years. David and Jane had two sons, Gary (Deborah) and Daniel (Virginia), and four grandchildren, Benjamin, Tara (Arthur), Joseph and Brian.
Throughout the years, David was not only an exceptional large and small animal veterinarian, he was also heavily involved in many other community activities. He volunteered his time at two different fire departments, in Franklin and Walled Lake, Michigan. He retired as Deputy Chief and Commissioner of the Franklin – Bingham Fire Department, having served that department and the community for several decades. David was also active in supporting and leading the Franklin Community Church and the Franklin Village Players. He was a published author, having written a fictional novel set during the civil war era. He also wrote, directed, and starred in multiple community theater projects.
Later in life, David and Jane became closely attached to the Bay View Methodist Church community near Petoskey, Michigan. They enjoyed spending as much time as possible with family and friends at their Bay View cottage, especially during the summer and fall months. David also enjoyed hunting and outdoor recreation at his 150 acre farm in northern Michigan, as well as at the nearby Canada Creek Ranch Association in Atlanta, Michigan.
Visitation will be held at the Franklin Community Church, 26425 Wellington Road, Franklin, Michigan on Monday, October 18, 2021, from 4pm to 8pm. Funeral services will be held at the Church on Tuesday, October 19, 2021, starting at 11am. A luncheon will be held at the Church immediately following the services.