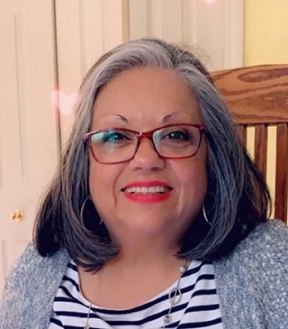 Mary Pennanen
July 27, 1946 - December 24, 2021
Mary Pennanen, Age 75, of Canton, Michigan, passed away peacefully to be with the Lord on Friday, December 24, 2021.
Mary was born July 27, 1946 in Montevideo, Uruguay, a daughter of Esteban Israel Fernandez and Paula Moreira Fernandez. She graduated from Universidad Del Trabajo Del Uruguay in 1969.
On May 7, 1977, Mary left Uruguay for the United States and on September 2, 1978 she was united in marriage to Hannu Kalervo Pennanen at Bethel Lutheran Church in Palatine, Illinois. On May 3, 1983, she became a proud citizen of the United States.
Survivors include her husband, Hannu, of Canton, MI; two sons Jesse (Hope) Pennanen of Ypsilanti, MI and Daniel (Tess) Pennanen of Kansas City, MO; two grandchildren: Ruth Elizabeth Pennanen of Ypsilanti, MI and Theodore Veikko Pennanen of Kansas City, MO; one brother, Jorge (Grace) Fernandez of Austin, TX and one sister, Norma Vlah of Montevideo, Uruguay; brother-in-law Heikki Pennanen of Caspian, MI; Eva (Frank) Lesser of Aurora, CO; Anja McLaren of Aurora, CO and Kathy (Charles) Luker of Crossville, TN.
She was preceded in death by her parents Esteban Israel Fernandez and Paula Moreira Fernandez.
Mary was a loving and devoted wife and mother and cherished every moment spent with family and friends. Mary loved to laugh and her presence would brighten up everyone around her. Her natural sense of humor brought her family much joy. Mary had a kind, loving spirit that easily connected with people she had just met. She enjoyed crochet, planting and tending to her flower gardens, nature watching, fishing with her husband and two sons, and also traveling. She loved the blessing of being Abuela to her grandchildren, Ruth and Teddy.
Mary had a natural and honest love of children and ran her own daycare for many years. The children got to know her as a loving, caring, kind second mother and their parents considered themselves blessed to have their children in her care.
In 1980, Mary and her husband began their faith journey together at Praise Fellowship Church in the Chicago, IL area. Since then, her faith in Jesus Christ became the foundation of her life. Her love of and dedication to the Lord was evident to everyone she met. No matter where or what the circumstance, Mary was never afraid to pray with someone. Throughout her church life, she faithfully served the Lord in various ministries including prison outreach, feeding the homeless, leading group prayer, attending Bible studies, evangelism and even cleaning the church building.
Mary impacted many lives. She will always be loved and missed by everyone who knew her. We take great comfort knowing that she is in the presence of the Lord.
Mary's family will receive friends on Saturday, January 8th, beginning at 1:00 p.m. until the time of her Memorial Service at 3:00 p.m. at McCabe Funeral Home – Canton Chapel, 851 N. Canton Center Road, Canton.