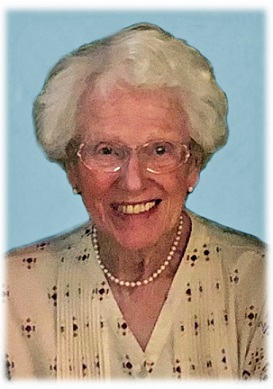 Betty L. McRuer
October 20, 1934 - April 8, 2021
Betty L. McRuer, age 86 of Farmington Hills, passed away April 8, 2021.
With her outgoing spirit, Betty cherished life and the company that surrounded her. A devoted follower of Jesus Christ, Betty was a lifelong member of Highland Park Baptist Church where she served in multiple capacities, including Sunday School pianist and member of the choir. Betty's career was as a registered nurse, and as such she was an example to an extended family that now includes six nurses. She adored animals and people alike, and was always kind to everyone she encountered. Most of all, Betty treasured her family, especially her grandchildren. She excelled at being a wonderful and doting grandmother and will be deeply missed.
She was the beloved wife of the late Alexander. Loving mother of Sandra (Kurt) Martin, Gerald (Mary) and Robert (Santiago Rodelo Rodriguez). Proud grandmother of Rachel (Michael) Jiang, Alex (Lindsay) Martin, Matthew Martin, Betsy (Devon) Fata, Liza (Robert) Hainline, Kyle McRuer, Kenton McRuer and Holly McRuer. Great-grandmother of Evelyn Rose Martin. Dear sister of Donna (Damon) Hardy and Lawrence (Kathleen) Richardson.
Mrs. McRuer's Memorial Service will be held virtually. Please contact Robert at rmcruer@gmail.com for further details.
Memorial donations in Betty's name are appreciated to the Parkinson's Foundation.