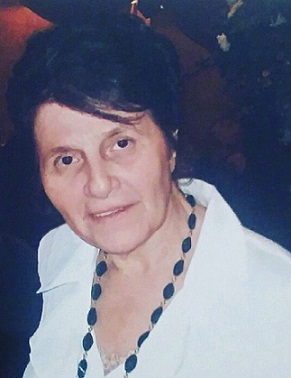 Tone Kalaj
March 30, 1947 - April 10, 2021
Tone Kalaj passed away April 10, 2021 at the age of 74. She was the loving wife of Vasel; devoted mother of Gjeto, Alex, Marie, Kristina, and Kujtim; and cherished grandmother of Caleb, Katlyn, Lucy, Rachel, Isaiah, Olivia, Jonah, Ava, Alexa, Brooke, Matthew, Jacob, Sarah and David.
Mrs. Kalaj's visitation will be held Tuesday, April 13th, from 1:00 p.m. - 8:00 p.m. at McCabe Funeral Home, 31950 W. 12 Mile Rd., Farmington Hills, MI 48334.
She will lie in state on Wednesday, April 14th, at 9:30 a.m. with her Mass beginning at 10:00 a.m. at Our Lady of Albanians Church, 29350 Lahser Rd., Southfield, MI. Her burial will follow at Holy Sepulchre Cemetery, 25800 W. 10 Mile Rd., Southfield, MI 48033.