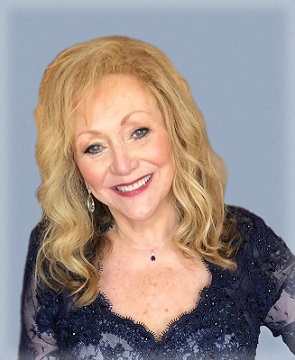 Margaret Ann Condeni
October 19, 1957 - April 23, 2021
Margaret "Peg" Ann Condeni (formerly Holohan), 63, loving wife of David, passed away Friday, April 23. She was a proud mother, grandmother, daughter, sister, and aunt.
Born in Albany and brought up in Liverpool, NY, Peg raised her family in Farmington Hills, MI. A devout Catholic, talented florist, and spirited Irishwoman, she is survived by her husband of 39 years, David Condeni; children, Dave (Lauren) Condeni, Maggie (Kley) Condeni, Jessica (Steve) Gaffigan, Kayla (Steve) Smoczynski, and Ryan Condeni; mother, Florence Holohan; siblings, John Holohan, Jr., Kate (Paul) Seymour, Pete (Donna) Holohan, Colleen (Mike) Rajkowski, and Joe Holohan; and many nieces and nephews. Known as Gigi by her beloved grandchildren, her light, love, and magic live on in Michael and Gracelyn Condeni, and Francesco Perdomo. Predeceased by her father, John Holohan, Peg and Poppy are together once again.
Peg's family will receive friends on Thursday, April 29th, from 5 p.m. to 8 p.m. at McCabe Funeral Home, 31950 West Twelve Mile Road, Farmington Hills, MI. She will lie in state Friday, April 30th, at 11:00 a.m. until the time of her Funeral Mass at 11:30 a.m. at St. Fabian Catholic Church, 32200 West Twelve Mile Road, Farmington Hills, MI. Peg's interment will follow at All Saints Cemetery, Waterford.