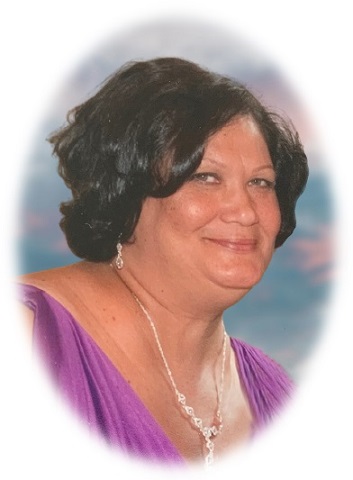 Karolyn Hibbert
September 23, 1955 - April 19, 2021
Karolyn M. Hibbert, age 65 of Canton, passed away from this life into the arms of her Lord and Savior, Jesus Christ, on April 19, 2021.
Karolyn was born on September 23, 1955 in Anchovy, Jamaica to Calvin and Sylvia Hibbert. Growing up as the middle child, she shared her childhood with 6 brothers and 6 sisters. She graduated from Mt. Alvernia High School in Montego Bay, Jamaica. In 1990, Karolyn and her family moved to the United States. Karolyn worked her way up to restaurant management but later changed her career path, becoming an outpatient clerk at University of Michigan Hospital. With over 20 years of dedication, she retired 2019.
Karolyn enjoyed arts and crafts, knitting, and was a fabulous cook. She had a generous heart and giving nature that knew no bounds. Karolyn was a devout Christian and lived her life dedicated to the Lord. Her most important role was that of a devoted mother and grandmother and she always made her family first priority. The memories of Karolyn will be forever cherished by her family and friends.
Karolyn was the loving mother of Phillip Rutherford and Michelle (Darnell) Smith. Proud grandmother of Darnell, Jr., Mia, Jordan, and Selena. Dearest sister of Jean Bell, Calvin Hibbert, Jr., Angela Mealo, Janet Moroney, Clive Hibbert, Demarice Bowers, James Hibbert, David Hibbert, Sharon Barnard, Samuel Hibbert and the late Lloyd and Claudette Hibbert. She also leaves behind many nieces, nephews, and cousins.
Visitation for Ms. Hibbert will be held Friday, April 30th, from 11:00 a.m. until the time of her funeral service at 1:00 p.m. at McCabe Funeral Home, 851 North Canton Center Road, Canton. She will be laid to rest at Highland Cemetery, Ypsilanti.
Memorial contributions may be directed to Ms. Hibbert's family.