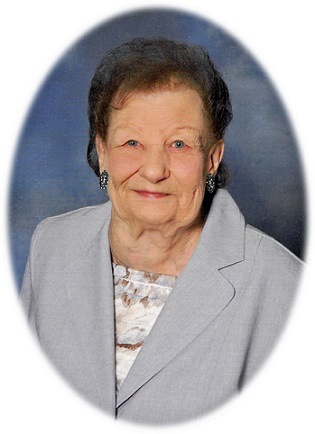 Rose Kitlas
December 1, 1924 - May 17, 2021
Rose Kitlas, age 96 of Farmington Hills, passed away May 17, 2021. She was born on December 1, 1924 in Detroit, Michigan to the late Frank and the late Josephine Ciolek. The second oldest of four children, Rose understood at an early age the importance of God being first in one's life. She was determined to lead by example and has been an inspiration to many, young and old. Rose could always be described as a classy and elegant lady. She has touched countless people by her unwavering faith in God. Family and her Polish heritage were important to her, as she always gathered the entire family for traditional Easter brunch and Christmas Eve Wigilia Supper.
She married the late Ralph S. Hatt in 1947 and together they had five children: Kathleen (the late Lawrence) Urban, Claudia (Michael) Michalski, Ralph (Debi) Hatt, Eric Hatt (Joy Collins) and the late Rebecca (Craig) Motzer. In addition to her children, she is survived by seven grandchildren: Brian (Chinatso) Urban, Donna Urban, Jeffrey (Katarzyna) Michalski, Suzanne (Chad) Cody-Gump, Angela Hatt, Christie (Jonathan) Drabicki and Olivia Rose Motzer; and her two step grandchildren: Peter (Susan) Kitlas and Michael Kitlas. She is adored by her great-grandchildren: Madeleine (Andrew), Genevieve, Isabelle, Gabriel, Vivienne, Lance, Roman, Morgan, Danica, Gwendolyn, Phoebe, Leighton and Larson; and step great-grandchildren: Arcael, Brandon, Vanessa, Lucy and Milo; her stepson Ronald (Laura) Kitlas; and her siblings Eleanore (the late Louis) Haight, the late Irene (the late Frank) Kitlas and the late Bernard (the late Mary) Ciolek. Rose was predeceased by her second husband Frank Kitlas.
Rose will lie in state on Thursday, May 20th, at 10:00 a.m., until the time of her Funeral Mass at 11:00 a.m. at St. Fabian Catholic Church, 32200 W. 12 Mile Rd., Farmington Hills. Entombment will follow in Guardian Angel Cemetery, Rochester. Memorial donations in Rose's name are appreciated to Capuchin Soup Kitchen, The Salvation Army, or Society of St. Vincent de Paul at St. Fabian Catholic Church.