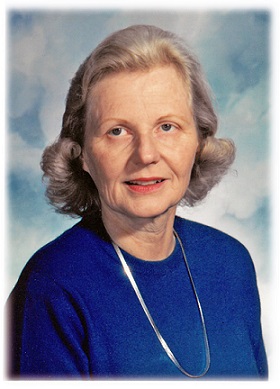 Marion Dane Brewer
February 3, 1930 - June 1, 2021
Marion Dane Brewer, age 91 of Farmington Hills, passed away June 1, 2021. She was born in Detroit, Michigan on February 3, 1930, to the late Arthur Campbell Dane and the late Marion Louise Parsons Dane.
Marion received both her bachelor's and master's degree in education from the University of Michigan, where she is a member of Alpha Gamma Delta. Education was very important to Marion, and her passion for teaching remained strong throughout her life. Her career began with Dearborn Public Schools where she taught Elementary Education. She continued there until shifting her focus to her two sons. After raising her family was complete, Marion returned to teaching with Farmington Hills Public Schools, where she remained until her retirement.
Marion led a full and happy life. For over 40 years, she and her family made their home in Farmington Hills. She remained active in her community and taught with the Great Books Foundation for many years. Theater and music were a delight to Marion as she supported the arts throughout Metro Detroit. She was blessed to enjoy many adventures as she traveled the world with her husband but always held a special place in her heart for Charlevoix, where she spent every summer of her life. Marion's greatest joy in life, however, was her cherished family.
She was the beloved wife of the late Robert Anson Brewer for 63 years. Loving mother and grandmother of William Dane (Erika) Brewer and their daughters Elizabeth and Annie and Richard Anson (Keith) Brewer and his daughters Helen and Carrie. She is also survived by her dear brother James Parsons Dane and his family.
Funeral services for Mrs. Brewer have been privately held. She will be laid to rest in Brookside Cemetery in Charlevoix, Michigan.
In lieu of flowers, memorial donations are appreciated to the Charlevoix Historical Society.