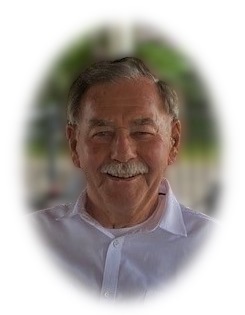 Wallace "Fred" Brownell
November 13, 1930 - May 3, 2021

Wallace Frederic Brownell, age 90, formerly of Northville, MI, passed away on May 3, 2021.
Beloved husband of Doris. Loving father of Linda (Jeff) Sauter and Lisa (Chris) McCormick. Dear brother of Gordon (Sue) Brownell, the late Shirley Tayler and Doug Brownell. Devoted grandfather of Kelly (Bret), Meghan, Connor, Kyle, Patrick, and Joe. Dearest great-grandfather of Parker and Mackenzie. Also remembered by many loving friends and family members.

Wallace was born in Detroit in 1930 to Wallace and Constance Brownell. Fred enlisted in the US Army on his 17th birthday. He served our country for 6 years. He was initially stationed in Japan, then went to Korea to fight on the front lines for a year and a half. After the war, he returned state side, remaining in the army as a Master Sergeant instructing new GIs. He soon met the love of his life, Doris. He went on to get his Bachelor's Degree in Electrical Engineering and spent the bulk of his career at Burroughs (now Unisys). Fred and Doris were married for 64 wonderful years. He was very close to each of his 6 grandchildren and was an important influence in each of their lives.

Visitation for Mr. Brownell will be held Saturday, May 8th from 10:30 am -12 pm followed by a funeral service at 12 pm at McCabe Funeral Home, 31950 W 12 Mile Road, Farmington Hills. A Funeral Luncheon will follow.