James Cole, Licensed Funeral Director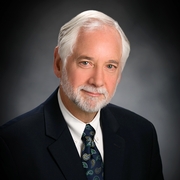 James Cole is a fourth generation funeral service employee. He follows in the footsteps of his great-grandfather, grandfather, and uncle who started a family funeral business in 1903 in Williamston. Prior to joining the staff at McCabe Funeral Home, James worked for both privately-owned and corporate-owned funeral services. From this previous experience, he came to the conviction that family-owned funeral services were much more focused on the needs and support of grieving families. Because of this, he joined the staff at McCabe Funeral Home.
Having previously served as a manager in both the corporate and private ownership of funeral services, James brings to our staff both experience and a commitment to compassion and integrity. He is proudly carrying on the long family tradition of caring for families in times of need.