Julia Schenning, Funeral Director Apprentice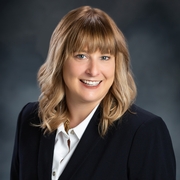 McCabe's "Julia of All Trades," Julia Schenning has a strong work ethic, a positive attitude and a kind and generous heart that is perfectly suited for funeral service. She is never late, often comes in early to acquaint herself with what is on the schedule, and is always a source of comfort and encouragement to the families she assists.
From the time of her first interview, Julia knew that the McCabe Funeral Home was a perfect fit for her. The loving service that the McCabes have provided to the community since first opening in 1893 was a major reason for her choice.
Now that Julia is a Certified Funeral Director Apprentice, we all look forward to following her path to becoming a amazing Funeral Director.