Ryan Hilden, Support Staff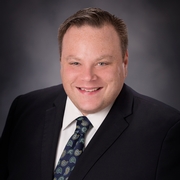 Ryan Hilden entered the funeral service business because of his absolute commitment and desire to support families during times of loss and grief. Oftentimes, Ryan is with families as they spend their final minutes with their loved ones. These moments are profoundly meaningful to Ryan, and he feels it is an honor to serve and support families during these times.
Ryan made the career choice to join McCabe Funeral Home because, in his words, it strives to be perfect in every aspect of the support and service they provide to families in their greatest time of need. Ryan believes his ability to connect with people and provide meaningful support is his greatest asset to the families we serve.